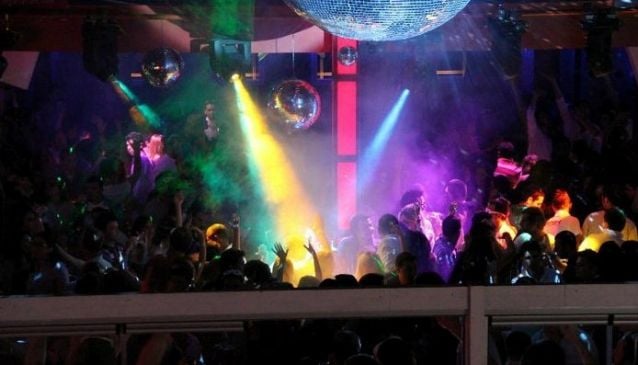 Ready to Party in Bodrum?
Food & Drink
Late night, this resort town really steps it up and offers a party mecca well until dawn.
During the day Bodrum town is a hive of activity, yet it is the Bodrum nightlife scene that holds top honors for many hard-core fans, including numerous international celebrities, yacht owners, global executives, and foreign holidaymakers.
If a fabulous nightlife is one of your requirements for a good holiday, put Bodrum at the top of your list. Here are six praise-worthy options in Bodrum town and the surrounding areas.
The Bar Street of Bodrum
This is a long, narrow cobbled street lined on both sides with bars. Sophisticated venues there with spectacularly artsy decor provide top-notch service, exotic cocktails, and the latest international dance tunes for Bodrum's "beautiful people", yet intermingled are some boisterous, local-musician bars with plenty of groupies about. Want to find a more tradtional vibe? ...listen to live Turkish music? ...take cool pics of you and a hookah pipe? It's all there for the choosing!
You do not have to walk far to go from one bar to the next, but you will not be able to visit all of them in one night so a return visit will be needed!
Meyhanes
These establishments are not for people who enjoy bar crawls and drinking games. Perfect for the cultured traveller, they are an ancient Ottoman tradition that has most often updated appearances and services to fit with modern times.
Sit down and sip your drink while enjoying quiet conversation with soft, live music in the background. Meyhanes specialize in serving the famous lion's milk drink known as "rakı", prounounced "rok uh", but most will also have wine and beer. Considered to be Turkey's national drink, rakı is a clear, strong alcohol made from grapes. It is low in carbohydrates and is a slow-sipping drink, so dieters can be fond of it. It does pack a punch, however, and it is a taste that takes time to acquire. You might find a bit of a resemblance to Ouzo, from Greece, but there is not nearly as strong of licorice taste.
Fully enjoy the local tradition by ordering a plate of appetizers known as mezes, which will be eaten slowly during the night. These mezes are particularly made to accompany rakı and the locals are quite specific and picky about what they believe is the best side dish to this tresured drink. Some swear green melon and white cheese is the only way to go, while others want something yoghurt-based.
In any case, ordering a few over the ight, pacing yourself is a time-honored tradition. Meyhanes might remind you of the old style tapas houses of Spain, as locals sit together in a type of slow party.
Floating Party Boats
Also known as floating discos, these boats are popular in the height of summer. Keep your eye out for the ticket sellers because the boats can give a unique twist to a night of partying, but be sure you do not suffer from seasickness!
The most famous party boat is the Club Catamaran, with a glass dance floor displaying life under the water. The party boats often leave the harbour around 01.00 and return at 4.00am so you can be back at your hotel in time to see the sunrise.
Gumbet -- you can hear it long before you can see it!
If the vibes and thrills of the Bodrum night scene become "old news", head to the smaller resort of Gumbet instead. It provides hard-core entertainment to partygoers of all nationalities, but on a smaller scale than its neighbouring resort of Bodrum town. Popular particularly as an 18 to 30 yr. old's destination, it has hundreds of bars and discos to keep you dancing all night. From early evening these places begin to crank it up and the volume continuosly pours from every door. Waiters and doormen have a thousand "lines" to try to entice you into their establishment. Stories of wild abandonment come out of Gumbet. "Be careful", goes without saying, right?
Gumbet is wedged between Bodrum and Bitez along the shore and it can be difficult to know where one begins and ends. During the day, the shore area has row after row of sunbeds where you can crash and recuperate. Many hotels there offer party packages.
Golturkbuku...the diamond pendant of party spots
Party lovers who want to enjoy the night in style and with more subtle sophistication will like Golturkbuku resorts. This is high-level entertainment with vibes unlike other resorts of the Bodrum Peninsula. Wealthy and influential partygoers stay in this resort, adding to their reputation of being VIPs in the places that matter. This is the place name-dropping and photobombing has become quite the art, a favorite of Charity Events and Art Galas.
Golturkbuku is a chic playground with lots of fun for people who want to experience the top end of the market on the Bodrum nightlife scene.
Yalikavak...not to be left out
Yalikavak is small, relaxed, and beautiful. What kind of party is found there? The Palmarina party, that's what. Newly opened in 2012-13, the Palmarina has its sights set on becoming the next Monte Carlo. With places like Club 42 and the Billionaire's Club, it is on its way. Whe pulsing lights and throbbing beat filling the bay, make no mistake, Pamarina is a happening place. All the best restaurant chains have a spot there, so you are sure to find a glamorous night suited to your taste.
But..our insiders' tip sits just across the road from Palmarina. As you step out of the marina and head a few meters towards the vilage, on your right sits the independent restaurant and Jazz Club, "MINOR", where the area's absolute best musicians rotate nightly and the steak melts in your mouth. If you want to dance and genuinely let loose, Minor is the place. Ask to say hello to the owners, Kivanc and Anil; one hello and you will become family!