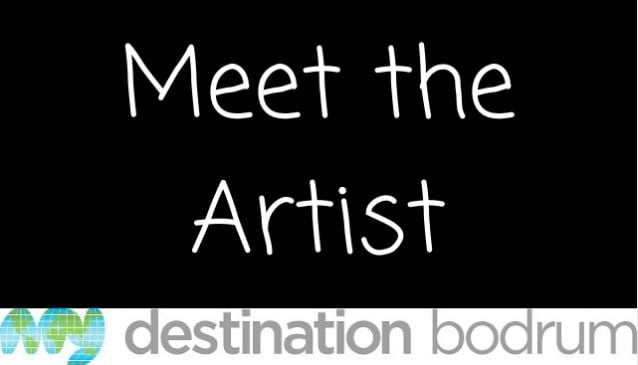 Meet the Artist
Arts & Culture
Artists Thrive in Bodrum's Beauty and Creative Energies!
Bodrum intoxicates people with her beauty, with her shining sun on the top of her deep blue sea. It is not only her beauty, but also her surrounding creative energies, steeped in history and culture, which draws artists wanting to be a part of that vibrant energy.
Bodrum artists, in the search of nature, freedom, and passion try to capture that positive energy in their works.
Please join our tireless supporter of Bodrum arts, Özlem Yavaşca, in showcasing five local artists.
Click here to visit YÜKSEL GÜNER Artist Page
With over 40 years of experience in the ceramic world, both as an artist and as a businessman in the ceramic industry, YÜKSEL GÜNER says of himself and Bodrum, ''we complete each other, Bodrum, art and myself''.
GÜNER is trying to comprehend nature and man by using clay, water and fire combined with his creative mind.
Click here to vist MÜFİT KARZEK's Artist Page
MÜFİT KARZEK's paintings impress us with their delicate details and description of nature, especially Bodrum.
We can trace KARZEK's passion for Bodrum in his ''olive trees'', which reflects original ornamentations through his special ink technique.
Click here to vist CAVİDE GÖZKARA YÜKSELER's Artist Page
CAVİDE GÖZKARA YÜKSELER is a storyteller about women that we see--or sometimes we avoid seeing--in our daily lives.
It is a totally new experience to meet these ceramic ladies who have different characters with different stories to tell. Are you ready to listen?
Click here to visit AKIN YÜKSELER's Artist Page
After he worked as a designer in İstanbul for many years, AKIN YÜKSELER chose freedom and moved to Bodrum to create his own brave new world.
Searching for '' the meaning of freedom'', YÜKSELER uses many different materials in his work, such as wood, metal, leather and clay.
The positive energy of Bodrum shines in the designs of BÜŞRA VELİOĞLU.
Inspired by nature, VELİOĞLU's specially designed silver jewelry pieces combine with leather, silk and semi-precious stones to pass this energy to us and makes us happy.